Minicomics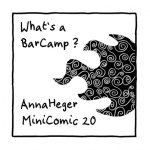 Minicomics are short comics. Online 12 to 20 panels are arranged on one page. Printed each panel is on a page, the size of a pack of condoms.
Close by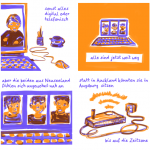 Comic: Close by 2020 is a one pager, that created to be printed risographically.
Bloggerwalk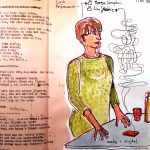 Comic Documentation: Erika Mann Exhibition in Monacensia in Hildebrandthaus in Munich
El Despertar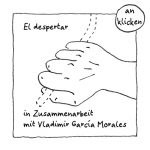 Three panel comic illustrations for the spannish poems from the series El Despertar by Vladimir García Morales.