Background to Comic
A one page comic on how my perception of closeness and distance changed in times of the Corona pandemic.
Go to screenreadable comic version
visual version of the comic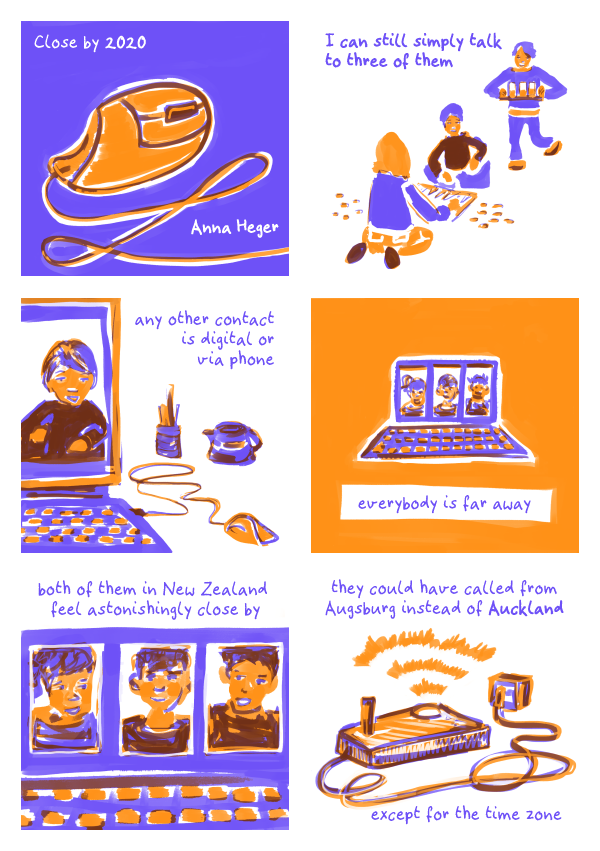 Transcript of Comic to Plain Text
Close by 2020
An orange colored ergonomic mouse sits lonely on a table.
I can still simply talk to three of them.
We play back gammon and drink orange juice.
Any other contact is digital or via phone.
The orange mouse is attached to a blue laptop on the table. A conference call is running and a human face can be seen on the screen. There are a tea pot and a pens behind the laptop.
Everybody is far away.
From farther away, the conference call is still running. There are three people part of this call.
Both of them in New Zealand feel astonishingly close by.
The three face are so close now they fill the whole panel.
They could have called from Augsburg instead of Auckland, except for the time zone.
The wireless router is attached to the phone outlet. The router blinks three times.
END.