Background to Comic
This is the first safer sex minicomic. This one is about the necessity and difficulty of talking about sexual preferences. The english and the German version are a bit different. I wanted both text and visuals to work and their language specific connotations to work. Below the visual Comic find a text-based version, Screenreadable Comic Version.
visual version of the comic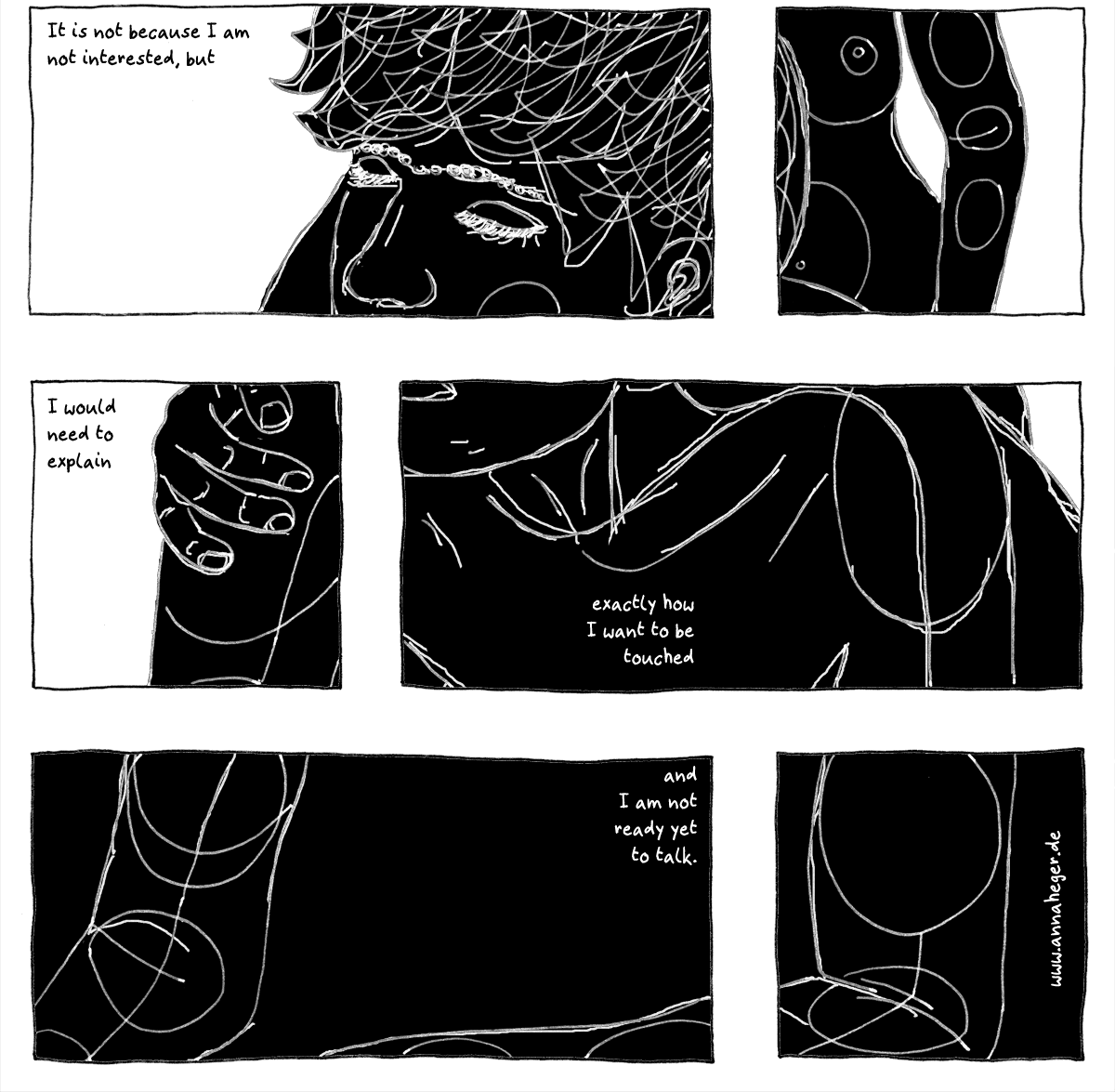 Transcript of Comic to Plain Text
Exactly
Minicomic 8
All visuals in the individual panels together show a couple touching each other.
A head with curly hair and naked shoulders. Their eyes cast downwards: "There are ways, in which I do not want to be touched … right now."
A head with straight hair and closed eyes: "It is not because I am not interested, but…"
Only part of their body, the arm, waist and breasts are visible.
A hand firmly grabs a shoulder: "…I would need to explain…"
The chin and neck are visible: "…exactly how I want to be touched…"
Just an elbow in front of black sheets: "…and I am not ready yet to talk."
Illi Anna Heger 2012-2020
More Minicomics available.