The English translation of this comic can be found underneath the comic. Somebody told me this story and asked me to make a comic from it.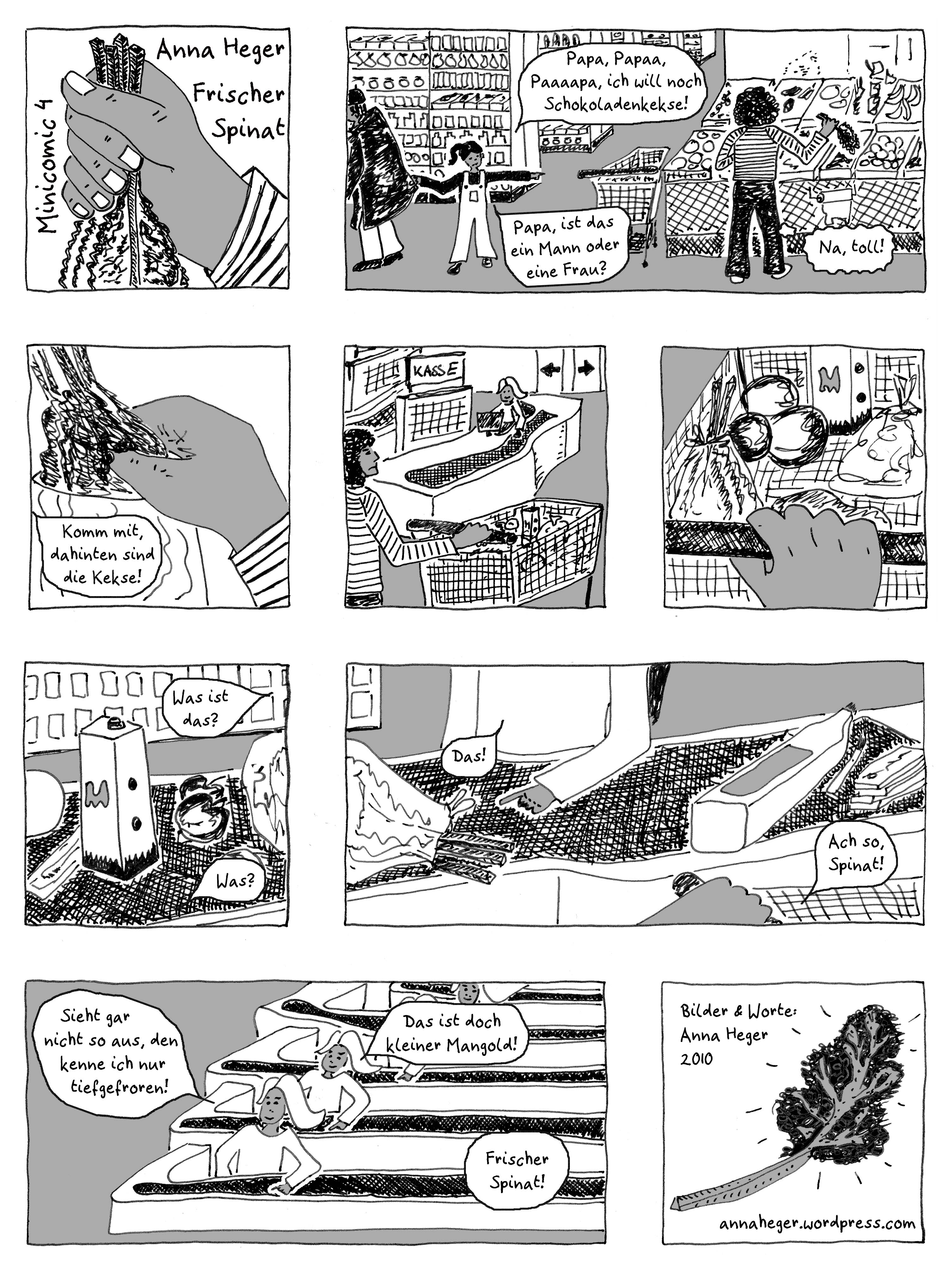 #1 Fresh spinach
#2+3 Daddy, Daaaaddy, Daaad, I want chocolate chip cookies! / Daddy, is that a man or a woman. / Great!
#4 Come on the cookies are over there.
#7 What is that? / What?
#8+9 That? / Oh right, this is spinach.
#10 It does not look like spinach, well I only know it frozen.
#11 But it looks like smallish mangold. / Fresh spinach!
visuals & text: Anna Heger, 2010