The English translation of this comic can be found underneath the comic. Trigger warning: the comics deals with the suicide of a person.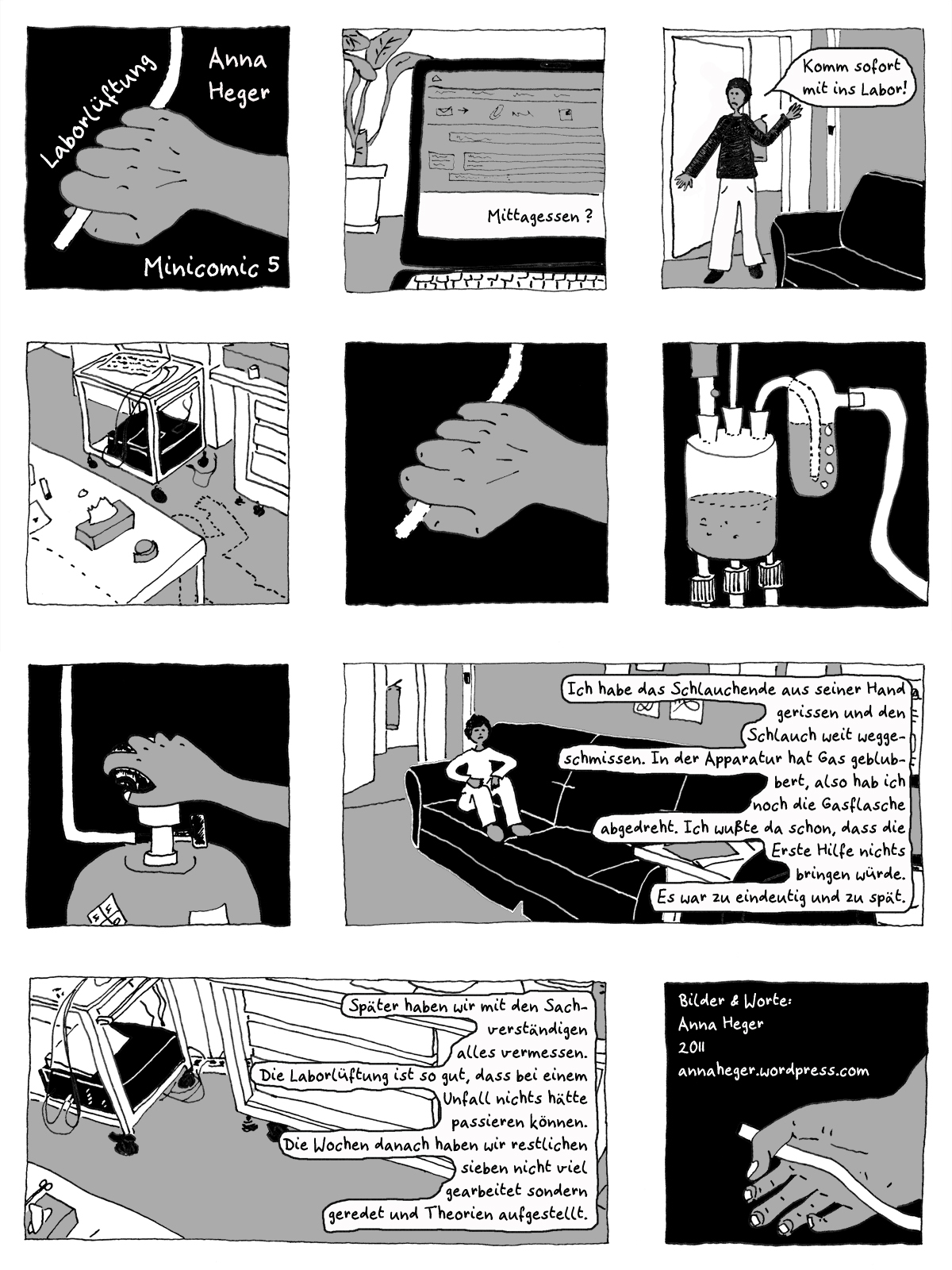 Laboratory ventillation
MiniComic 5
[Triggerwarning, the minicomic deals with suizide.]
1) Somebodies hand gripping the end of plastic tubing.
2) On a computer screen and email is open: Lunch?
3) A colleagues stands in the office door telling me to: Hurry up, come to the lab!
4) There is still the mark-up on the laboratory floor.
5) Somebodies hand gripping the end of plastic tubing.
6) Gas bubbling inside a laboratory set-up.
7) Another hand closing the valve of the gas container.
8) Me in my office again, sitting shocked on our couch: I had grabbed the tube from his hand and threw it far away. In the set-up the gas was still bubbling and I closed the valve. I already understood that First Aid wouldn't be able to help. It was obviously too late.
9) View of the empty floor in the laboratory: We helped the technical expert from the police with all kinds of measurements. The ventilation in the lab is extraordinarily good, nothing would have happened in case of an accident. In the following weeks, we did not work, but talked and made up theories.
10) The hand stopped gripping the tubing and fell open.
visuals & text & transcription : AnnaHeger 2011-2013