Background to Comic
A minicomic with otters on happiness. Below the visual Comic find a text-based version, Screenreadable Comic Version.
visual version of the comic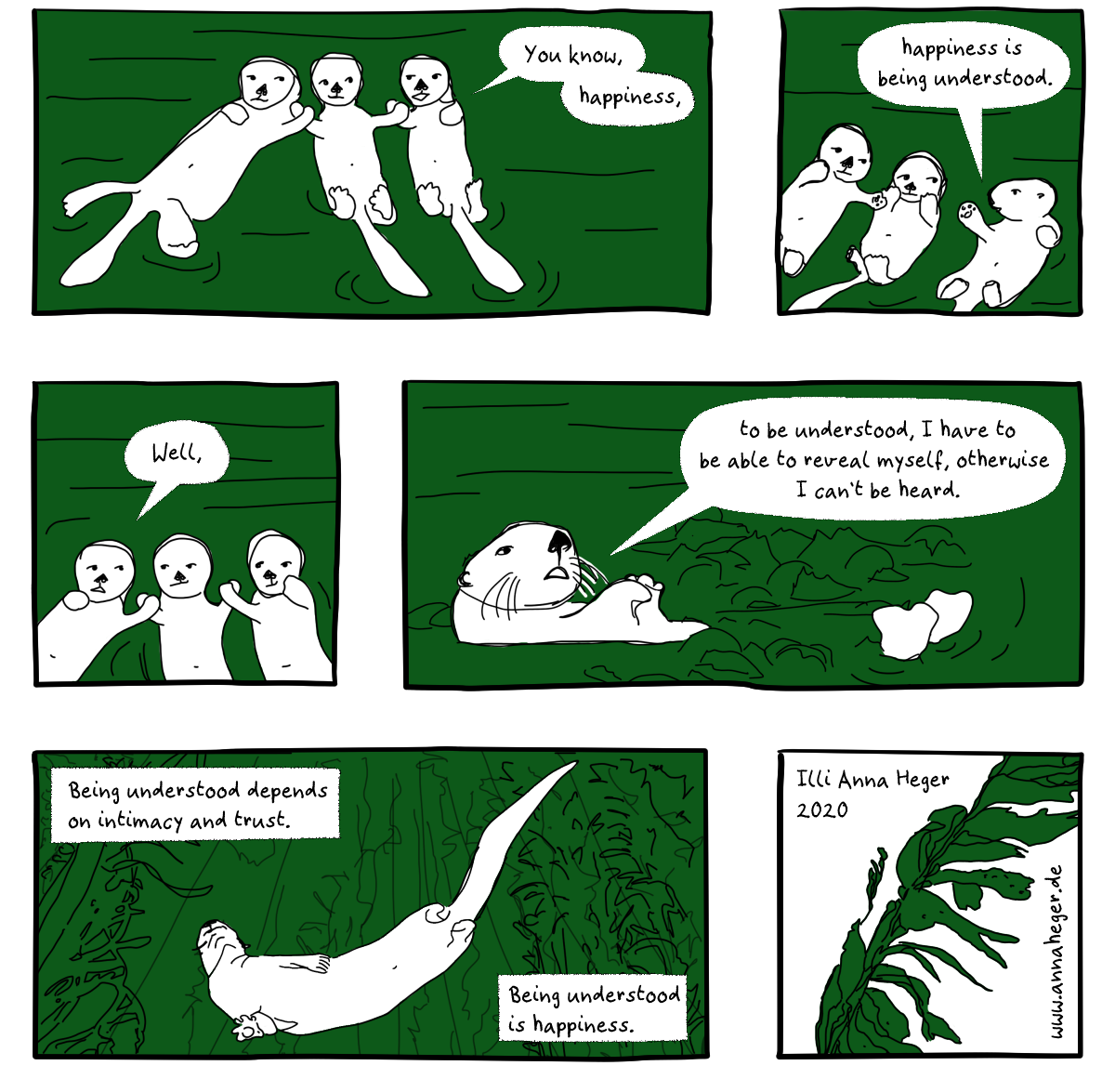 Transcript of Comic to Plain Text
Happy
Minicomic 21
A sea otter dives deeper under water.
A big group of sea otter floats up at the sea surface.
Some of them old each other with their paws.
The otter on the right of three holding paws tells the others: "You know,
happiness,…"
The other two turn their heads and she lifts a paw to stress: "happiness is
being understood."
The one on the left replies: "Well,…"
She lets go of the middle one and rubs her paws together while continuing: "to be understood, I have to be able to reveal myself, otherwise I can't be heard."
Then she dives deep down between large sea grass.
Being understood is happiness.
Being understood depends on intimacy and trust.
A bunch of sea grass moves under water.
Illi Anna Heger 2020
More Minicomics available.